Are you at high school then this group could be for you?  Jointly run by ourselves, Bonnyrigg Parish Church and St Leonard's, Lasswade the group currently meet in The Pitcairn Centre, High Street, Bonnyrigg.
Our next meetings are:
13th May and 27th May
10th June and 24th June
A chance to get together with other YF groups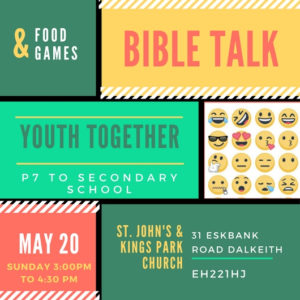 A few pictures from the recent Prayer event our lovely young people organised.